Digitizing a New Donor Outreach System for a Canadian-Christian Charity
Email is one of the most effective tactics used by non-profit organizations and charities to attract potential donors. Effect Hope, a Canadian-Christian charity that supports those affected by tropical diseases, on coming across some troubles with this, decided to reach out to us, GRC Toronto, for advice on digitizing its marketing and donor outreach system, while simultaneously expanding its donor base to younger generations.
To build an innovative outreach strategy for Effect Hope, the corresponding project team used a three-phase approach: understand, strategize, and implement. The first phase involved evaluating the current donor engagement system and identifying pain points, while the second phase covered visualizing the donor journey using the decision tree model and planning next steps accordingly. During the last phase, the team worked with the charity on how to roll out the suggested solution after their extensive research on successful non-profit email campaigns.  
---
Phase 1: Understand
One of the GRC Project Co-Leads remarked that during this initial stage, "we were a bit nervous since most of our team was new to this problem-type, pro-bono project." Nevertheless, with an attitude of "a problem well-defined is a problem half-solved", the team took up the reins by garnering as much information as can be disclosed from the primary stakeholder in this issue: Effect Hope's Director of Digital Marketing. Despite the limited information given by the organization due to privacy matters, the team still effectively located key areas to improve in their current system. For example, they advised that manually updating donors' information may be too time-consuming, costly, and unscalable. As well, they noticed that emails were not well personalized to attract potential donors' attention. Understanding these pain points prepared all Consultants to further analyze the problem and strategize their solutions to Effect Hope.
Phase 2: Strategize
In the face of this novel problem for the team, the Co-Leads worked hard to increase team involvement and facilitate intergroup communication so that no one felt lost or confused. One project Co-Lead mentioned that they strived to keep everyone "on the same page", so that they could leverage team synergy to most efficiently solve the problem." To better formulate a concrete plan, the team took advantage of an automated digital marketing service, used for email outreach, to create a real-time consumer journey. The team created a decision-tree diagram that models all the possibilities of a donor's responses to outreach emails, from ignorance to first-time donations to recurring long-term donations. Mapping out these potential reactions allowed the team to clearly pinpoint and demonstrate to Effect Hope that their current software was not being optimally used.
Phase 3: Implement
Putting everything together, our consultants coordinated and delivered two main solutions: a Drip Marketing scheme and email content improvement.
(1) Recommendation and Implementation of a Drip Marketing Scheme
They advised Effect Hope to adopt a new software due to the new software's three key benefits. Different from the current system, this new software not only allows for real-time updates, but it can also schedule specific times to transfer information into the system, no longer requiring manual user updates while simultaneously boosting operational efficiency. Moreover, it would allow the organization to store multidimensional information about its donors, which could create future opportunities to design and personalize user-friendly email content and outreach. To better facilitate Effect Hope's transition to the new software, the team provided comprehensive instructions as part of the final deliverable on how to use this new software as a tool.
(2) Optimization of Email Content through Behavioural Segmentation
After introducing an integrated email outreach and data management scheme, the team further investigated relevant literature and sources to advise on creating higher conversion-rate email content. They also suggested implementing a follow-up journey by telling past donors where their donations went and how they positively contributed to a cause and helped those in need. To solidify this follow-up, they further recommended designing donation certificates that could be easily shared by donors on social media. This also helps Effect Hope in attracting more potential donors. Lastly, the team recommended the best email frequency based on the team's metrics and months of market research.
---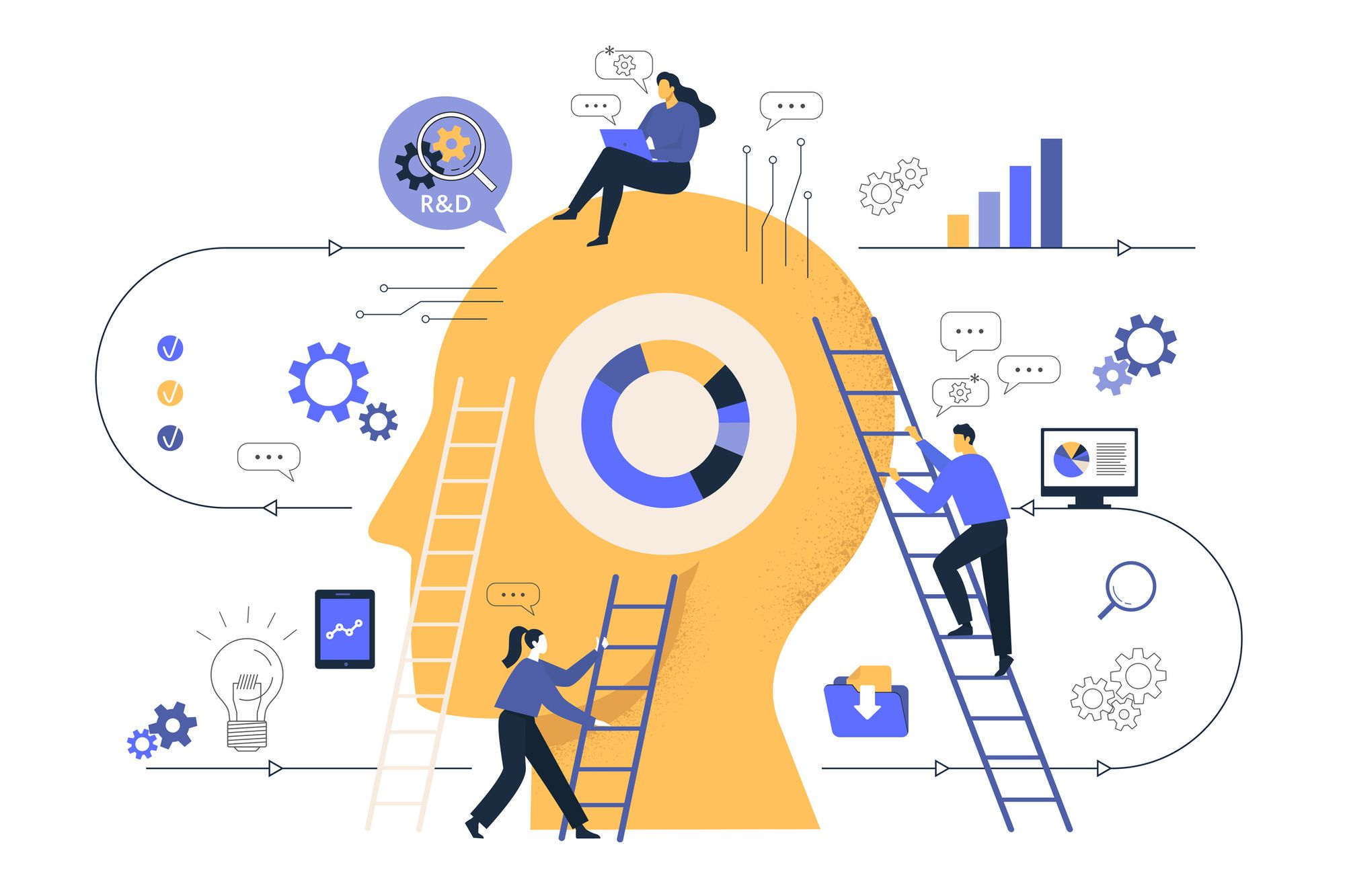 While the team had many successes in the proposal and facilitation of the solution adoption, there were also some challenges along the way. For example, they had limited access to original email content and user experience data of past donors, making it more difficult to provide the client with well-customized, specific email content tactics. Moreover, the busy academic schedule our consultants were facing at the time, due to the final exam season approaching, made it easy to lose motivation against tough problems. However, instead of adopting an authoritarian leadership style, the Co-Leads leveraged passion, intrinsic motivation, and confidence to ensure that team members wanted to work in the team and felt a passion for what they were doing.
The consultants shared another challenge they encountered throughout their research process: They found that most data for marketing and email outreach available online were qualitative and that currently there were very minimal scholarly works or consulting reports clarifying which specific email frequency is more preferred. Therefore, solutions we were able to generate were qualitative and strategic, while more analytics could have been done to make our recommendation and deliverable more quantitative and predictive.
The Project Co-Leads also ensured everyone had the chance to share their opinions. The team arranged two meetings each week - one client meeting and one group meeting - where consultants discussed directions and client needs. "We spent a lot of time sitting together, brainstorming, and making the best recommendations to our client," said one co-lead. Aside from meetings, the team also had a group chat where they would share relevant research and articles throughout the duration of the project. Everyone on the team had the chance to make comments and learn from each other's work too.
As a result, everyone in the team learned something meaningful from this experience. "As the Project Co-Lead, I really learned…how to make everyone come together and deal with unexpected needs and crises out of our control," one co-lead excitedly shared. The other co-lead added on: "It is a unique experience for me, as it is my first time doing a pro-bono consulting project with an actual company and trying to help them to deliver a real solution. And unlike case competitions, which are usually a few days to a week, this project at GRC (Global Research and Consulting Group) allows us a semester to conduct in-depth research, co-work with my team, listen to our clients, and finalize the deliverable."
Going forward, the team will definitely cherish these lessons as they continue to grow and thrive in future GRC Toronto projects.