Why Did China Abandon Its "Zero COVID Policy" and How Will It Affect the Rest of the World?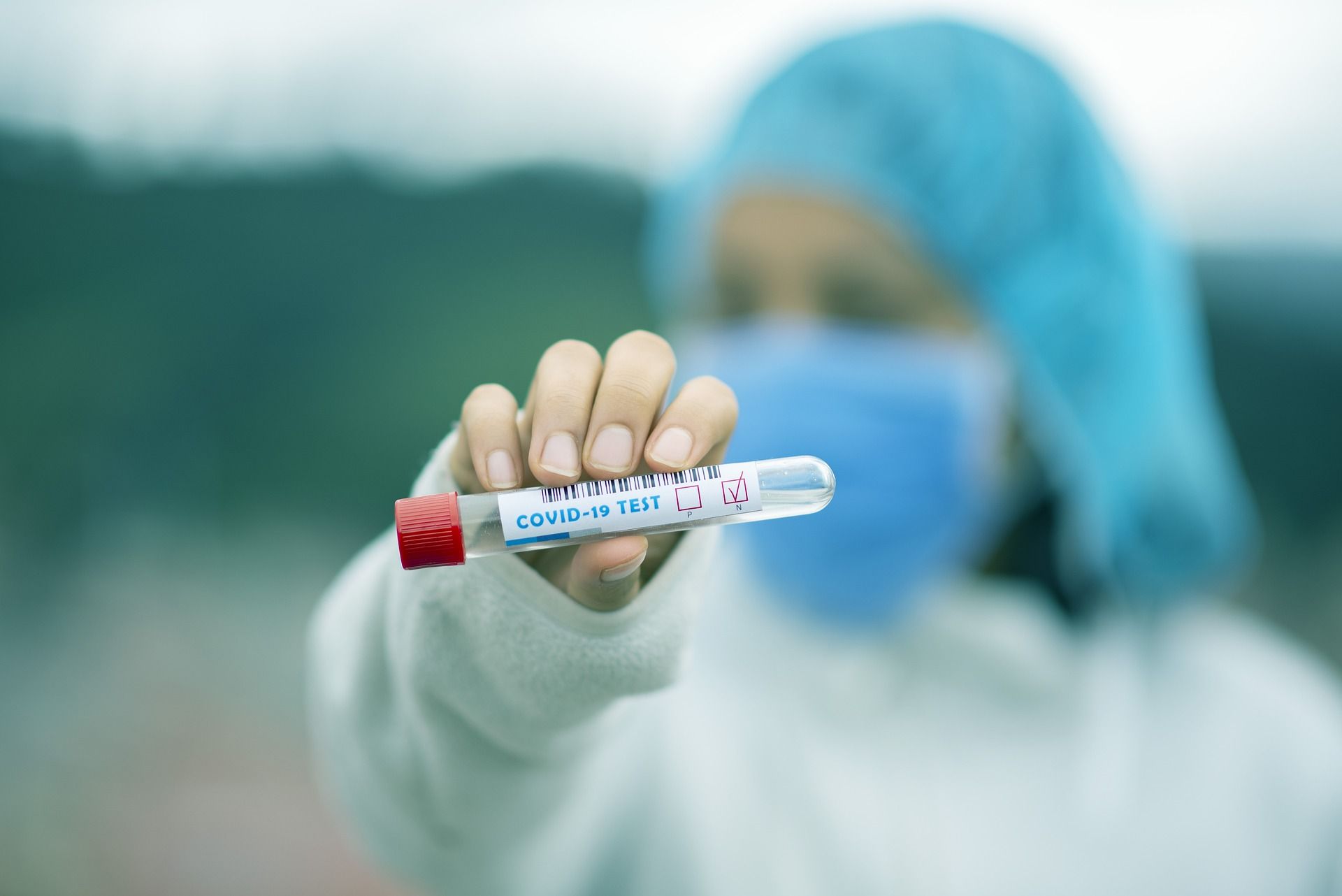 The Zero-COVID policy signed by President Xi Jinping was put in effect at the beginning of the pandemic, and is a strategy that seeks to eliminate the transmission of COVID-19 within China. This was done by implementing strict measures that include aggressive testing, contact tracing, isolation of positive cases, and plenty of lockdowns. China was one of the first countries in the world to implement such a strategy, and the country has been quite successful in controlling the spread of the virus within its borders.
When new cases were detected, authorities would mark the surrounding area as an "affected area" and would carry out mass testing isolating the positive cases to prevent the virus from spreading further into new areas. The Chinese government also implemented intensive quarantine measures for citizens who have had any contact with positive cases. In addition to these measures, any city or region where the virus had been detected would be placed under lockdown to deter people from moving around as much as possible to prevent the virus from spreading to new areas.
China's Zero-COVID policy has been very controversial due to the strict measures and the significant impact it's had on people's lives and the economy. For example, the policy has led to widespread lockdowns, which have prevented citizens from going to work or school and disrupted businesses and supply chains. The policy also led to the isolation of individuals who had tested positive for the virus or who had come into contact with someone who has the virus, which can be psychologically and emotionally challenging. However, in light of the challenging of the policy it is clear that it has been effective in controlling the spread of the virus within China, and has allowed the country to slightly reopen its economy and resume some normal activities.
The reactions and opinions of Chinese citizens toward Zero-COVID vary. Many people have expressed a great deal of frustration with the amount of disruption caused as a result of the policies put in place, while others have been somewhat supportive of the government's efforts to control any further spread of the virus. However, there has been a substantial amount of criticism toward the government's handling of the initial outbreak that occurred within Wuhan, with most people arguing that the government didn't act fast enough to contain the virus effectively.
Why China abandoned 'Zero COVID'
Even three years into the coronavirus pandemic, China was still keen on minimizing the spread of the virus through any means necessary. Controversial policies and protocols were often carried out with brute force, with citizens describing the way they were treated with "an indifference to human suffering". The goal of the lockdowns was to halt the spread of the disease and save the lives of Chinese citizens, however in some cases have caused avoidable deaths. A fire that broke out in an apartment building on November 24 in Urumqi, China, stands out and has received a lot of online notice. The building's residents were compelled to remain inside under lockdown, while permission to leave their homes for exercise was strictly regulated by the authorities. When a fast moving fire broke out on the 15th floor, many residents were locked behind sealed doors, killing 10 and seriously injuring another nine.
Chinese citizens have been extremely frustrated with prolonged restrictions and this incident sparked giant protests over censorship by the government. Citizens revolted by holding 'white paper' protests. These protestors were not only demanding more freedom regarding the Zero-COVID policies but also demanded more transparency and honesty from the government after all the years of strictly enforced protocols. The response from the government was incredibly unexpected; they entirely overturned the Zero-COVID policies in an effort to put an end to the white paper revolution. The fundamentals of the protest were freedom and more honesty from the government, however in the perspective of the citizens it could be seen that the government is actually moving away from these principles. Chinese officials are no longer providing daily reports about any coronavirus information in the country, which they have been doing since the beginning of the pandemic. This response may enrage the populace even more than it already has. The people of China were asking for a democratic change for the country, and this end to Zero-COVID could potentially have citizens lose faith in their government and demand this change.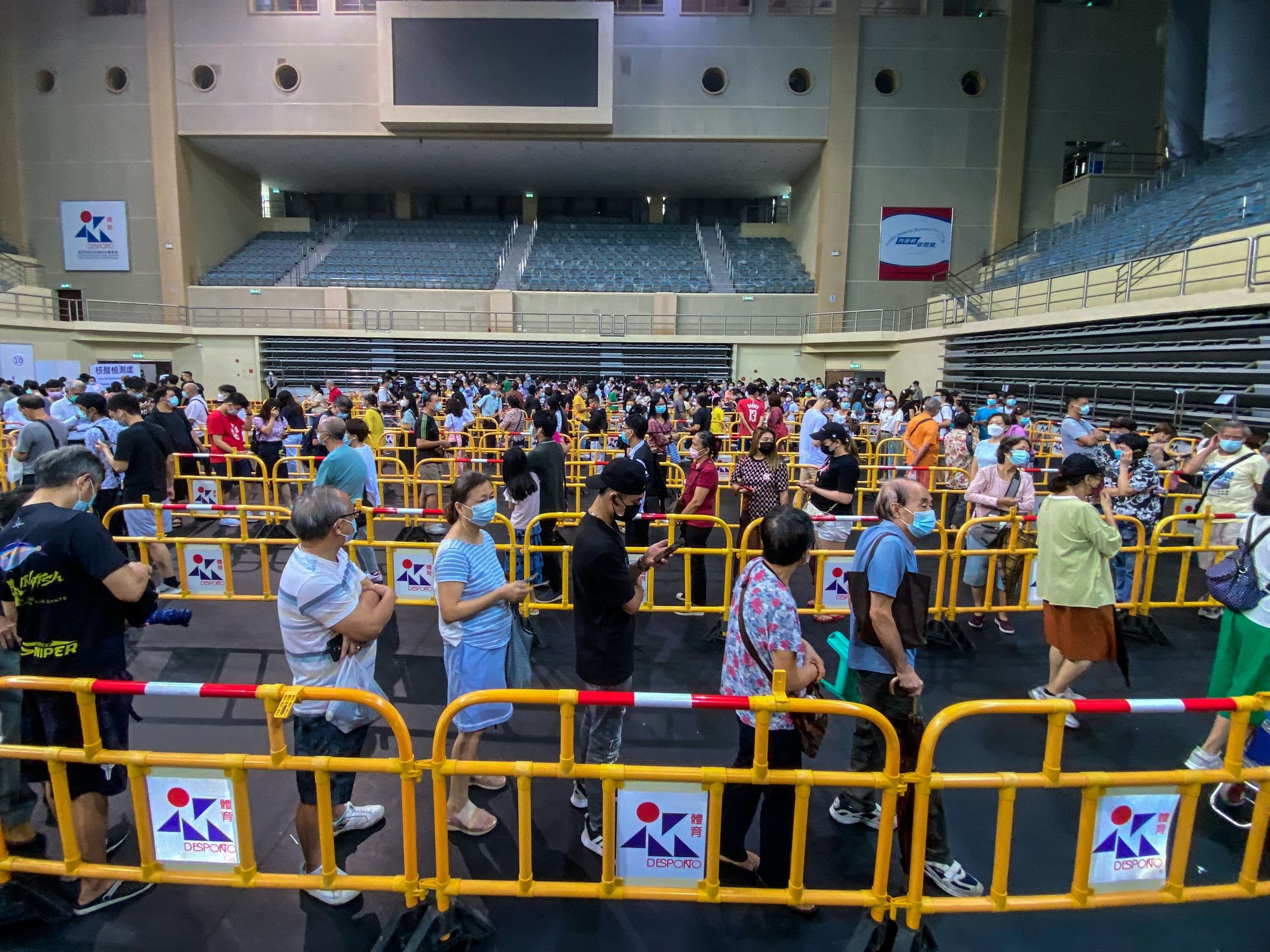 What does this mean for China and the rest of the world?
The rush to abolish the Zero-COVID policy rather than easing the Chinese citizens back into normality has caught local governments off guard. Many different cities were not communicating, and some were loosening restrictions while the other major cities were tightening up on measures against COVID in hopes of minimizing outbreaks of the surging omicron variant.
In the absence of a comprehensive and detailed plan of action to stop the virus's spread, the number of COVID-19 cases has rapidly increased. Healthcare systems are incredibly overwhelmed and overburdened leading to an increase in mortality rates as a result. From an economic perspective, this situation has been chaotic and unfavorable to most. The uptick in COVID cases has risen so quickly that it has caused multiple disruptions to economic activity - forcing a large number of businesses to shut down in order to prevent the virus from spreading further. This has resulted in a staggering level of lost jobs and has significantly reduced economic activity.
The overwhelmed healthcare system has led to disruptions in the labor force as many workers have become sick and are forced to quarantine, this has caused supply chain disruptions worldwide and reduced economic productivity.
The surge of COVID-19 cases in China has called for many countries to implement travel restrictions and reduce international trade, which has had a negative impact on the export-oriented Chinese economy.
China is the world's second-largest economy and a major driver of global economic growth. Any significant economic struggle in China is more than likely to have a ripple effect on the global economy.
The sudden increase in COVID-19 cases within China has led to a decline in economic activity and has greatly reduced the demand for goods and services. This has caused disruptions in global supply chains, particularly for industries that are heavily reliant on Chinese exports. Furthermore, a decline in consumer confidence in China could lead to a reduction in imports, which would have a negative impact on exporting countries around the world. This would be damaging particularly for countries that are heavily reliant on exports to China such as Australia, Japan, and South Korea.
China is a major investor in many countries around the world, meaning any economic struggle in China could lead to a reduction in foreign investment and the withdrawal of capital from global markets, which could have a negative impact on global financial stability. Overall, an economic struggle in China will most definitely have significant implications for the global economy, particularly in the short term, and could potentially lead to a global economic downturn.
---
References:
[1] ABC News, ABC News Network, https://abcnews.go.com/International/deadly-apartment-fire-fueled-anti-zero-covid-protests/story?id=94045207.
[2] Badrinath, Padmanabhan. "China Cancels 'Zero Covid' Policy – Should We Regret or Rejoice?" The BMJ, 14 Apr. 2023, https://www.bmj.com/content/379/bmj.o3043/rr.
[3] "China and the World Economy - CME Group." Futures & Options Trading for Risk Management - CME Group, https://www.cmegroup.com/insights/economic-research/2022/china-and-the-world-economy.html.
[4] Conrad, Naomi, and Julia Bayer. "Fire Tragedy in Xinjiang: Is China's Covid Policy to Blame? – DW – 12/02/2022." Dw.com, Deutsche Welle, 2 Dec. 2022, https://www.dw.com/en/fire-tragedy-in-xinjiang-is-chinas-covid-policy-to-blame/.
[5] Ergenc, Ceren. "China Suddenly Abandoned Its Zero COVID Policy. How Did It Start in the First Place?" – The Diplomat, For The Diplomat, 28 Jan. 2023, https://thediplomat.com/2023/01/china-suddenly-abandoned-its-zero-covid-policy-how-did-it-start-in-the-first-place/.
[6] Fiore, Kristina. "What Does 'Zero Covid' Really Mean?" Medical News, MedpageToday, 29 Apr. 2021, https://www.medpagetoday.com/special-reports/exclusives/92332.
[7] Gareth Dale Reader in Political Economy. "China's 'White Paper' Protest Movement Echoes Freedom Struggles across Asia and the World." The Conversation, 30 Nov. 2022, https://theconversation.com/chinas-white-paper-protest-movement-echoes-freedom-struggles-across-asia-and-the-world-195487.
[8] He, Laura. "'White Paper' Protests: China's Top Stationery Supplier Says It's Still Selling A4 Sheets | CNN Business." CNN, Cable News Network, 29 Nov. 2022, https://www.cnn.com/2022/11/29/economy/china-white-paper-protests-stock-run-intl-hnk/index.html.
[9] "Macrovoices #354 Jim Bianco: CPI, FOMC, China & More." Spotify, 15 Dec. 2022, https://open.spotify.com/episode/3uIXW28ODCyYrQUdTTsAgl?si=05cb710e270340eb.
[10] Magazine, Smithsonian. "A Brief History of Silent Protests." Smithsonian.com, Smithsonian Institution, 12 Dec. 2022, https://www.smithsonianmag.com/history/a-brief-history-of-silent-protests-180981262/.
[11] Shin, KAWASHIMA. "China: Exploiting the 'White Paper Protests' to Revoke the Zero-Covid Policy." – The Diplomat, For The Diplomat, 30 Jan. 2023, https://thediplomat.com/2023/01/china-exploiting-the-white-paper-protests-to-revoke-the-zero-covid-policy/.
[12] Wang, William. "The Hidden Costs behind China's 'Zero Covid Policy.'" Global Research and Consulting Group Insights, Global Research and Consulting Group Insights, 13 June 2022, https://insights.grcglobalgroup.com/the-hidden-costs-behind-chinas-zero-covid-policy/.